Can I score 1550 on the SAT?
Is it possible to score 750+ in the verbal section? I often get these puzzling questions from my students. As a process of inquiry, many aspirants explore the internet and read blogs. If you are struggling to score 1550 on SAT, then your search ends here, hopefully.
SAT is the standardized test widely used for college admissions across the United States. Refer to the college board's official website for further prerequisites. Its purpose is to avail seats for undergraduate programs of universities or colleges. It is a common point to judge if a student is capable and ready enough for college.
Impossible is a 10- letter word; only we can give it power by making it possible. A 1550 SAT score is more than possible. It might not be that easy, but it is worth your try. The feeling of elite achievement of a score that good is incomparable.
I'm sure this sounds all merry, but it does require a great deal of work and not just work but the right input of work. With over 2.19 million annual test-takers, a score of 1550 will place you in the top list of desired candidates, and you can grab the fresh layer of rich cream instead of opting for leftovers.
A few steps to make the impossible seem possible- Can I score 1550 on SAT?
1.Good preparation materials:
You must do good research about the best materials for study and make sure that they are the ones that give results by trying out mocks. There is no point in just studying if your scores are not going up. So, you first need to pick the best and filter the best of best and use that.
can we score 1550 in SAT
2.Analyze:
You must always, before studying thoroughly, go through question papers and understand them by figuring out their pattern. Then it would be best if you started your preparations following the pattern. It is a very important step as it gives direction to your hard work, which is a must. Now hope you got some pointers on Can I score 1550 on SAT?
3.Work smart, not only hard:
You need hard work to get good scores, a lot of it! But you also need smart methods; otherwise, only hard work will put all your efforts in vain. Smart work includes setting realistic goals and time frames and making sure you achieve them. It also includes having a plan that matches your goal.
4.Set target scores subject wise:
To get a desired total score of 1550, you need to segregate and set a target score for each subject. Such as an attempt of at least 800 in math and 800 in reading and writing. This way, you will land a decent score of 1550 even if you make a few mistakes.
5.Quick yet steady:
It would be best if you had all the necessary formulas well-versed not to waste time remembering them. Being quick with your methods of answering enables you to attempt all questions and spares time to recheck the aptness of your answers and avoid any silly mistakes done prior. Quick shouldn't be confused with being in a hurry; you need to be fast yet efficient. Lots of practice and time management can only achieve it.
6.Know it all:
From the pattern, resources, time management, syllabus, formulas, strategies to every aspect of the test, you should know it all. It will help you rightly make decisions and help you avoid mistakes that could crush your scores down. Even a small difference makes in marks could bring you huge consequences. So, understand the importance of crushing the juice out of every minute and give it you're all.
7.Confident and determined:
The main reason that even the most brilliant minds cannot get good scores is that they get panicked due to no relaxation and overstress. There will be some nervousness and a slight amount of stress as it is such a competitive and prestigious exam, but you need to know to keep a check on your stress levels. Be confident, and you can be confident only if your preparation is solid. You might have ups and downs in this journey, but make sure you don't lose hope and never give up. These are the best pointers on Can I score 1550 on SAT?
8.Right guidance and support:
It is good to be independent, but it does not harm to take the guidance. We have found a list of the most helpful books after extensive research just for you: The college Board Book, Kaplan Courseware.
For further in-depth guidance and a step-by-step journey of getting a 1550 score, contact us and let us be your unfair advantage. Please do not waste your time; it is very precious. So feel free to be guided by us; we have _20_ years of experience with guaranteed results. Reach us at info@fastprepacademy.com or for SAT coaching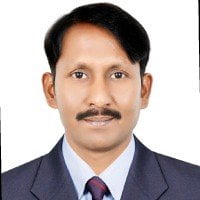 Founder & Academic Head at Fast Prep Academy.
Experienced both in India and Abroad: Handled diversified student groups from the USA, UK, Canada, Europe, China, Asia, and Australia.
Overall 20+ years of teaching and training experience in Education, Primarily in the Test Preparation of GMAT, LSAT, LNAT, GRE, UCAT and SAT.
Kaplan Certified Verbal Reasoning Professional.
Gold Medalist in English Essay writing ( AP).