FAST PREP's PLAN FOR GRE IN 30 DAYS
What is the fast prep's plan for GRE in 30 days? What are the essential elements for a student? Let us try to know these insights about the fast prep's plan for GRE in 30 days.
1. What is GRE?
              GRE is a kind of generalized test intended to evaluate every one of those abilities that a candidate has procured throughout the long term. There are two kinds of GRE tests: 1. General Test 2. Subject Test. Additionally, Let us know how to focus on the fast prep's plan for GRE in 30 days along with the test information.
A.GRE General Test :
It comprises three distinct areas, including Analytical Writing, Verbal Reasoning, and Quantitative Reasoning. 
i) Analytical Writing:
This part is intended to evaluate the candidate's capacity to dissect facts and contentions and competency to advance the individual perspectives in the most organized way. 
ii) Verbal Reasoning:
This segment is intended to evaluate the competency to appreciate the creator's goals and viewpoints identified with the substance. 
iii) Quantitative Reasoning:
This segment is intended to evaluate the competency to address quantitative information related inquiries   
 Enroll for the GRE free Demo Class
B.GRE Subject Test :
The GRE Subject Test is intended to assess the accomplishments of candidates in a particular branch of knowledge. They included Psychology, Physics, Literature (English), Maths, Chemistry, Biochemistry, Biology, and so on; this test is led on a particular date and is intended for specific courses. You can refer to the official website for further details.
2.GRE Pattern :
a) Computer-delivered Test:
The PC delivered test might be endeavoured whenever during the year. 
b) Paper-delivered Test:
The paper-delivered test might endeavour thrice a year.
 Enroll for the GRE free Demo Class
FAST PREP's PLAN FOR GRE IN 30 DAYS
A)Week 1: Fast Prep's Plan for GRE in 30 days
An ideal approach in the first place for the GRE preparation is to acquire commonality concerning this test. GRE test design and other essential details. Peruse the ETS official manual pages to get hold of the essence of the basics of the GRE. During the First Week, revising your math basics should be your top plan. 
It is possible that you love or hate math; you can't skip overhauling the math-related essentials if you are focusing on a respectable GRE score. Please go through the important GRE mathematical problems from fundamental themes. Including rate and proportions, number properties, number-crunching and division exercises, force and roots, variable-based math, likelihood, and so on the off chance that you are yet to book a space, do it promptly to start arrangements on a more authentic note. 
 Enroll for the GRE free Demo Class
B)Week 2 : Fast Prep's Plan for GRE in 30 days
During the Second Week of your GRE planning, you need to dedicate time to the verbal segment comprehensive of Text Completion, Sentence Equivalence, and Reading Comprehension. Go through a far-reaching RC direct, find out about demonstrated strategy identified with speeding up, begin rehearsing the RC questions. By the second week, reading should be imbibed into your regular everyday practice. There is no viable replacement for reading on the off chance that you intend to score an amazing GRE score. You could also read another blog for scoring 325 plus.
It would be best if you built up a propensity for reading to accept it into your day-by-day schedule. Reading articles having a place with differed specialties, including writing, history, science, theory, and so forth, from rumoured distributions, and you will without a doubt go over a lot of new words.
 Make your GRE jargon cheat sheets. Additionally, when you read articles, do attempt to grasp their contention styles, structures. So you may utilize them while rehearsing GRE verbal practice tests and the composed ones. Additionally, the second week is a high time when you need to make an examination routine comprehensive of a couple of hours only committed to considering and a leftover not many for training planning of GRE. 
 Enroll for the GRE free Demo Class
C)Week 3: Fast Prep's Plan for GRE in 30 days
The Third Week is an ideal opportunity to reconsider your independent chart cards, improve your composing abilities and settle numerical inquiries. During the third Week of GRE readiness, your time, the board abilities should be at their best. Endeavouring mock tests or the GRE prep test consistently should be the main procedure to seek after this week as learning alone won't get the job done to be outfitted with uncommon certainty.
 It would help if you endeavoured mock tests however much you can to audit whether your learning is going the correct way or no. While attempting mock tests, you will likewise be coincidentally finding subjects you haven't attempted before. 
 Enroll for the GRE free Demo Class
D)Week 4: Fast Prep's Plan for GRE in 30 days
Never consider tending to a troublesome theme during the most recent week because it may end up being probably the greatest bumble with regards to GRE readiness. It is a complicated topic that requires the most extreme consideration as you need to rehearse it repeatedly, so you need 
to pick such issues during the first week to keep the pressure under control during the last week. 
The 4th week is given to examining your mistakes and review error logs. It would be best if you kept attempting the mock tests to prevent repeating mistakes. During this last week, you need to guarantee not to push yourself to an extreme and frenzy. 
3.Determination:
To summarize, the way to achieve a multi-day GRE paper planning lies in sticking to your timetable, getting adequate rest, and keeping away from web-based media interruptions at any cost. Adopting flexibility viewing following an arrangement according to your qualities and shortcoming is fundamental. Approaching this article has helped you pick your GRE readiness way at that point, plan your GRE test, and sort out the GRE test dates at your local test centers.   
For further details, reach us for GRE Coaching
Additional Sources:
How to score 325 in GRE easily?
 Enroll for the GRE free Demo Class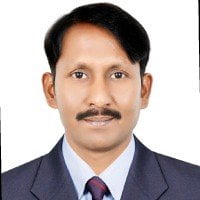 Founder & Academic Head at Fast Prep Academy.
Experienced both in India and Abroad: Handled diversified student groups from the USA, UK, Canada, Europe, China, Asia, and Australia.
Overall 20+ years of teaching and training experience in Education, Primarily in the Test Preparation of GMAT, LSAT, LNAT, GRE, UCAT and SAT.
Kaplan Certified Verbal Reasoning Professional.
Gold Medalist in English Essay writing ( AP).