Top 2 Tests to Become a Lawyer?
Are you aware of the top 2 tests to become a Lawyer? If not, then you'll certainly know about the best options available for the Law aspirants in this article.
Law is one such field that is never going to step down. With this generation being so aware and bold about choices, a profession that suits their personality would make their life more meaningful. Law needs a person to be highly aware and strong enough to stand for the right. Considering this as a profession is a very interesting choice as it lets you be a part of the judiciary system and play an important role in providing justice. You will be a server of the nation, yet a power against the wrongs of all forms.
Suppose you have decided to choose law as your profession. You must be aware of the exams and best colleges to get the best quality education which will help you serve your purpose better and land you bigger opportunities than the rest.
Talking about exams, we will stick to CLAT and LNAT. These are exams written to get a seat in top Law colleges; let us look into detail regarding these tests.
clat vs lnat
CLAT – Top 2 tests to become a Lawyer?
1.What is CLAT?
The Common Law Admission Test is a national-level entrance test for admissions in 22 National Law universities in India. It is organized by the Consortium of National Law universities consisting of representing universities. It was established to achieve higher standards of legal education in the country, and this body conducts this entrance exam.
2.Who is eligible for CLAT?
For UG courses, senior secondary school or its equivalent certificate from a recognized board in any stream is the criteria, and your 12th board marks do not matter much, but you must have scored above 45% marks, and for SC and ST, 40% marks are required.
For PG courses, graduation in law is the criteria, BA. LLB with minimum 50% aggregate.
Only Indians and NRI's.
3.What is the Exam Pattern for CLAT? Top 2 tests to become a Lawyer?
Duration: 2 hrs.
Number of questions: 150
Types of questions: Multiple Choice Questions
Sections: 5 – English including comprehension(30 marks), Current affairs including General Knowledge(37 marks), Legal Reasoning(38 marks), Logical reasoning(30 marks), Quantitative techniques Mathematics(15 marks).
Marking scheme: 1 correct answer gives one mark each, one wrong answer gives a deduction of 0.25 marks.
Pattern: One paragraph followed by 5-6 questions.
4.What after CLAT? Know the top 2 tests to become a Lawyer!
After you finish your exam, you will be allotted a seat in one of the 22 colleges under CLAT in India only. The seat will be allotted based on your preference as well as performance.
5.A few top colleges that come under CLAT are:
National Law School of India University, Bangalore
NALSAR University of Law, Hyderabad
National Law Institute University, Bhopal
The West Bengal National University of Juridical Sciences, Kolkata
National Law University, Jodhpur, Jodhpur
Hidayatullah National Law University, Raipur
Gujarat National Law University, Gandhinagar
Dr. Ram Manohar Lohia National Law University, Lucknow
National University of Advanced Legal Studies, Kochi
Rajiv Gandhi National University of Law, Patiala
Chanakya National Law University, Patna
National Law University Odisha, Cuttack
Damodaram Sanjivayya National Law University, Vishakhapatnam
National University of Study and Research in Law, Ranchi
National Law School and Judicial Academy, Guwahati
Tamil Nadu National Law University, Trichy
Maharashtra National Law University, Mumbai
Maharashtra National Law University, Nagpur
Maharashtra National Law University, Aurangabad
Himachal Pradesh National Law University, Shimla
Dharmashastra National Law University, Jabalpur
Dr. B.R. Ambedkar National Law University, Sonipat
LNAT
6.What is LNAT? Top 2 tests to become a lawyer
The National Admissions Test for Law or LNAT was adopted by 8 UK university Law programs in 2004. It has become the top test to become the Lawyer. It is an admissions aptitude test to get a seat for law courses in one of these universities. Since many sixth forms and colleges don't have Law A-level, this test is important as it allows the university to make sure that you can take up the course. You could refer to the official website for further details.
This test does not assess the applicant's knowledge of the law, but it asses the applicant's aptitude skills required for studying law.
7.Who Is Eligible for LNAT?
This test is open for students from the UK and overseas.
8.What is the exam pattern for LNAT?
Duration: 135mins, 95 mins part 1, and 40 mins part 2.
Sections: 2 parts;
1st part – Multiple choice based on 12 dilemmas/essays with 3 to 4 questions for each, with a total of 42 MCQ's.
2nd part: Essay writing, answer one out of 3 essay questions. This checks ability to construct a compelling argument and reach a definite conclusion.
9.What after LNAT?
Once you have completed the test, your chosen university will be able to access your results. According to your performance, they will revert for further action, which could be an interview. And then you could fulfill your dream; you want to become a lawyer.
10.A few colleges under LNAT are :
The universities currently using the LNAT are:
University of Bristol
Durham University
University of Glasgow
King's College London
University of Nottingham
University of Oxford
SOAS, the University of London (for students with BTEC qualifications)
University College London
NUI Maynooth (mature entry only)
IE University, Spain
Singapore University of Social Sciences, Singapore
London School of Economics
So, as you can see, if you want to get into the world's top law colleges, then you must brace yourself for LNAT and give it you are all. Having better facilities and resources, these top universities of the UK are guaranteed to set your life with the right notion ahead. You can also live your dream of living abroad, and this will open you up with better zones by demanding you to step out of your comfort zones to step onto higher success. Refer to our website for further details.
I hope by now you understood that there are options available for your dream – top 2 tests to become a lawyer. Contact us for complete guidance and preparation regarding CLAT and LNAT entrances. With guaranteed top scores and complete support, we push you to give your best.
Reach us to know the best test options for you. Contact us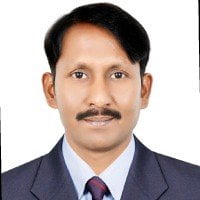 Founder & Academic Head at Fast Prep Academy.
Experienced both in India and Abroad: Handled diversified student groups from the USA, UK, Canada, Europe, China, Asia, and Australia.
Overall 20+ years of teaching and training experience in Education, Primarily in the Test Preparation of GMAT, LSAT, LNAT, GRE, UCAT and SAT.
Kaplan Certified Verbal Reasoning Professional.
Gold Medalist in English Essay writing ( AP).