Top 3 Best Tips to Handle Situational Judgement Section
You have landed in the right place to boost your score.
If you are good at situational judgments, then you could be a doctor. I have noticed that many students struggle to analyze situations and judge them effectively in the exam. These are the purely medical school and hospital-based situations that need you to follow the medical code of ethics.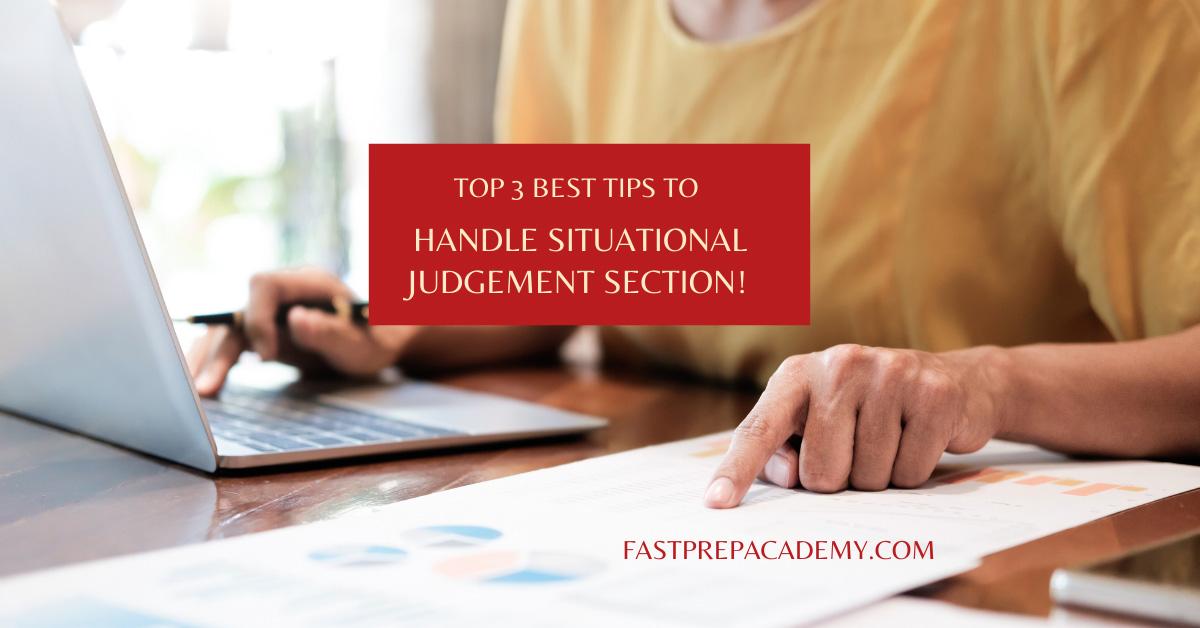 Analyzing applied settings -Top 3 Best Tips to Handle Situational Judgement Section!
This special assessment has been in existence for the last 50 years. The whole idea of this section is to understand if the student can judge typical scenarios and answer them perfectly. Scoring a good band in this section gives a very good impression on the student's admission. So do work on the different scenarios and score top band in all of your mock tests. We at fast prep train and prepare the students to handle the situations perfectly.
2.Multiple Choice- Top 3 Best Tips to Handle Situational Judgement Section!
In most reasoning tests, the choices are very confusing because there could be multiple correct answers. It creates ambiguity in students to answer the questions. Therefore we recommend the students understand the situation based on medical priority.
For instance, if a patient is affected by flu and has access to general medicine and doctor's consultation. The latter is advised as the best solution as we never knew that good to be a dangerous flu symptom. I hope this simple example helps you understand the intricacy of the situation and convinces you why docs advice is important.
Psychological Testing- Top 3 Best Tips to Handle Situational Judgement Section!
As you are just graduated from high school, you might be very passionate about being a doctor but might not balance emotions. Controlling emotions and treating the patients is an important trait of this profession. Most of the situations that are tested contain a lot of intense situations that can move you emotionally.
I don't tell you that doctors are stony at heart( haha ); however, they are very composed and prepared to handle them. After all, they are the life saviors during medical ailments. Knowing all the rules of the section can help you to crack the UCAT Situationa judgment properly.
Many other strategies can help you manage time effectively, crack the quant section with high accuracy. So don't you worry about not cracking the UCAT; it is our responsibility to build your confidence and prepare you for the Test.
We are a team of committed professionals and have a great success rate in sending many students to the UK's top medical schools. Get in touch with one of our mentors and be prepared to crack the UCAT and become a doctor.
Good luck, dear Medical Student; you dream it, and we help you crack it!
Picked for you
 How do I prepare for the UCAT?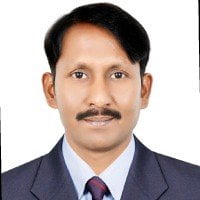 Founder & Academic Head at Fast Prep Academy.
Experienced both in India and Abroad: Handled diversified student groups from the USA, UK, Canada, Europe, China, Asia, and Australia.
Overall 20+ years of teaching and training experience in Education, Primarily in the Test Preparation of GMAT, LSAT, LNAT, GRE, UCAT and SAT.
Kaplan Certified Verbal Reasoning Professional.
Gold Medalist in English Essay writing ( AP).