3 Rules for Cracking the GMAT
Most Indian GMAT aspirants are busy like the bees after the covid 19 outbreak. We live in a sophisticated world but don't you think we are in hectic lifestyles. All our plans are shattered for a better tomorrow.
No one would deny my unemotional statements. Would you? Defiance and confrontation have become the norm in our mundane lifestyles. These are challenging times, and we got to strategize our plans. So to know the current updates, you could refer to the GMAC official website.
Let us focus on these 3 rules for cracking the GMAT and see the results with flying colors.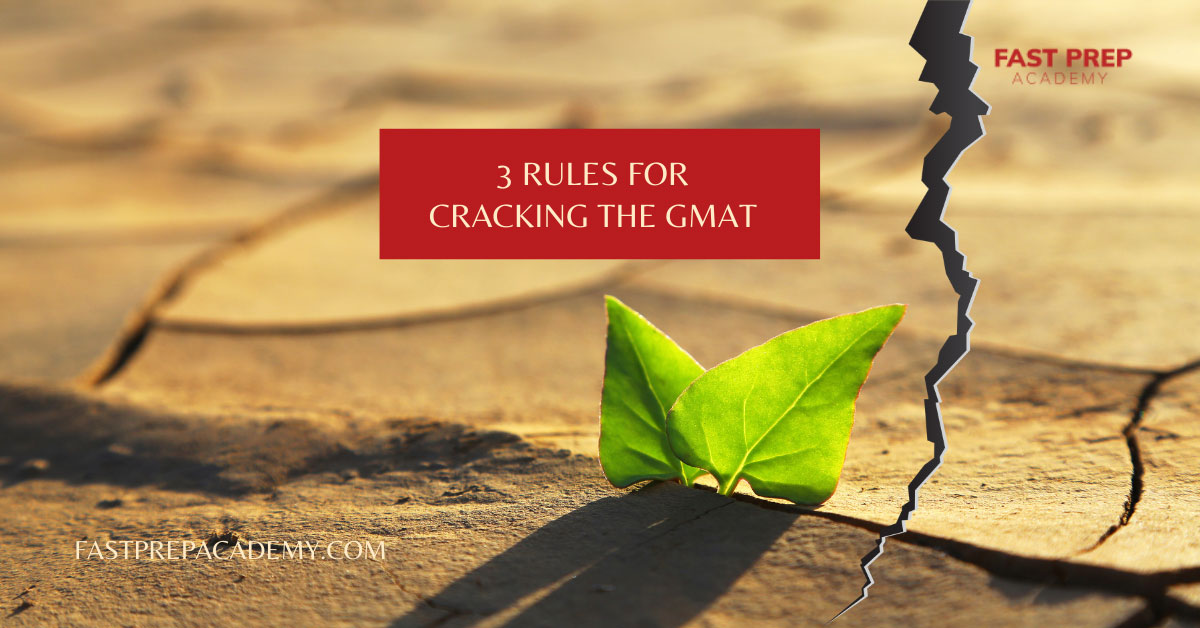 1: Study Plans ( 3 Rules for cracking the GMAT)
Prioritizing our future with proper weekday and weekend plans under the guidance of an expert mentor would give you the best results. As I said, working online has become a new norm for most of us. How do we create a proper plan for studying? Let us remember our high school days; our parents constantly reminded us of bed early and waking up early.
We might not want to become like Steve jobs, but how can we ignore the suggestions of the top business tycoons who wake up early. Most business titans have this habit. We all wanted to get into the top B Schools. This very emotional feeling of the B School degree should drive us to create a successful study plan to crack the GMAT. I generally give personal study plans to all my students at FAST PREP ACADEMY.
2: The GMAT Rules ( 3 Rules for cracking the GMAT)
I noticed many Indian aspirants who would only focus on the Quant section as that is their strength. Identifying the weaker areas of our test is the key to getting 730+ in the GMAT. We might not be able to push our scores beyond 50 on the quant section. I am sure you would agree with it. Then how about your Verbal Section. The GMAT is very consistent in its verbal concepts and strategies that are tested.
We must focus on the concepts and our weaknesses to ace the section. It is a kind of standard principle that must be adhered to without ignoring it. Remember, the key is to know the rules of every section and work on the most-tested concepts.
After all, once you get into the B School, you would realize that the standard basics are the tenets of the Business world. Every aspirant must know the rules of the entire test to improve your performance on the test.
3: Diagnostic Test ( 3 Rules for cracking the GMAT)
There are many more rules but let us focus on another important principle. Always start your course prep with a diagnostic test. It will help the mentor to know your strengths and weaknesses of the test. Once you prep and solve the three classic OG books, then start taking the mocks. Remember, the mocks must be official tests to track your performance. It has been almost 20 years that I am teaching students, and I have noticed that there is always the initial fascination in 50% of students, which gets waned off after few months. Don't let the pesky test trouble you to act as an impediment.
Some get scared as they don't progress in a couple of mocks. Remember, there are a lot of things that are involved in the test preparation. Try to reach us for tips on Preparing for the GMAT to score well. We are here to help you. Decision-making is an important skill of all Business geniuses.
Reach us at +91 8143 23 5592 (Mobile and Whatsapp)
Email: info@fastprepacademy.com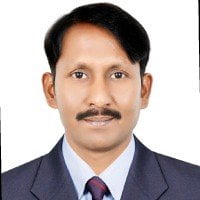 Founder & Academic Head at Fast Prep Academy.
Experienced both in India and Abroad: Handled diversified student groups from the USA, UK, Canada, Europe, China, Asia, and Australia.
Overall 20+ years of teaching and training experience in Education, Primarily in the Test Preparation of GMAT, LSAT, LNAT, GRE, UCAT and SAT.
Kaplan Certified Verbal Reasoning Professional.
Gold Medalist in English Essay writing ( AP).